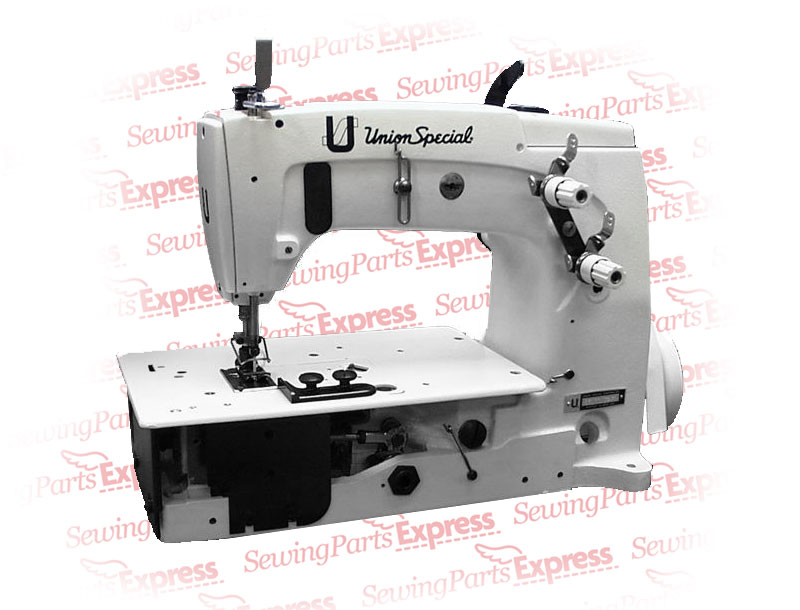 Specifications
For manufacturing PP, paper and burlap bags.
Internal lubrication system
Needle bearing on front mainshaft
Fast, smooth operation
The Union Special Style 56100M machine is especially designed for seaming bags made from cotton and light to medium weight burlap. It seams at 6000 S.P.M. and offers users top production performance and dependable service. Union Special built the first bag seamer in 1881 and since that time has kept pace with the requirements of the bag making industry.
Technical Specifications / Caracteristicas Tecnicas
Model
DKN-3BP
DKN-3
DKN-3W

Max. Speed ※

5,000rpm
4,000rpm

Seam

Double thread chain stitch

(Type 401)

Stitch Width

5.0-9.5mm
3.6-8.0mm
4.0-8.5mm

Bag Material

PP
Thickness
Paper bag 4P with a tuck
Cutter
–

Needle

UO144G 200

Oiling

Automatic oil supply
Oil
Tellus #32
weight
28.5 kg
Feature
The maximum high speed bag making sewing head

Double

needle

Related Machines
TKN-3BP
TKN-3
TKN-3W
※depending on sewing material and operation
If you want to sew also on the leftside, the Newlong Industrial DN2-LHS is the ideal machine to do so.
It has a right hand version and a left hand version in single row stitch or double row stitch.