Newlong Industrial (NLI) DKN-1 & DKN-1BP
Single Needle, Flat Bed, Double Thread Chain Stitch Machine for Seaming &  Hemming Multi-wall Paper  Bags, Polypropylene (PP) Bags.
For Original Newlong Parts database click here to prepare an order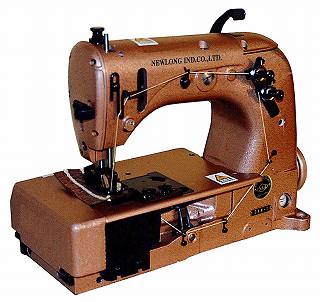 Technical Specifications / Caracteristicas Tecnicas
Model
DKN-1
DKN-1BP

Max. Speed ※

3,800rpm

Seam

Double
thread chain stitch (Type
401)

Stitch Width

3.6-8.5mm

Bag Material

Paper・PP
PP
Thickness
Paper bag 6P with a tuck
Cutter
–

Needle

UY143GS 200

Oiling

Automatic oil supply
Oil
Tellus #32
weight
40.0kg
Feature

Upper & Lower sending

–
Related Machines
TKN-1、Table setting
TKN-1BP、Table setting
*depending on sewing material and operation.
Newlong Industrial  Sewing Machine
Made in Japan