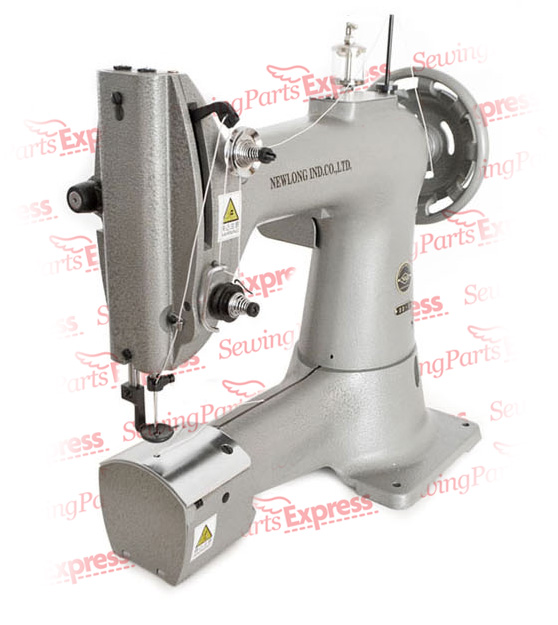 Maquina Remendadora de Sacos, Cama Plana, Una Aguja, Un Hilo, Alimentacion Libre para Coser Materiales Extra Pesados como Sacos de Yute y Big Bags de Polipropileno. El sistema de alimentación facilita coser materiales multi plies y pesados, especialmente de superficie lisa. El modelo cose de forma libre, moviendo los materiales para cualquier dirección, y así coser de manera zig zag, circular, cuadrado, etc., de cualquier patrón deseado. Es ideal para la fabricación de Big Bags / FIBC, especialmente para adjuntar los cinturones u eslingas y reforzarlos.
The Newlong Industrial DD-5 is excellent for making FIBC belts and Big Bag Belts and safety belts either by hand or automated. The NEW LONG Industrial DD-5 is equivelant and compatible with the  SEIKO SK-8. The Newlong DD-5 is interchangable with the SINGER 132K6, 133K-18 model. All parts of the DD-5 are the same as the parts for the Seiko SK-8. Seiko SK-8 and Singer  132K, 133k have been discontinued and taken out of production.
The Newlong Industrial DD-5 is the excellent replacement for the Seiko SK-8  and singer 132K, 133K. The Newlong DD-5 can be integrated into a CNC Sewing Machine. Please quote us for our best price.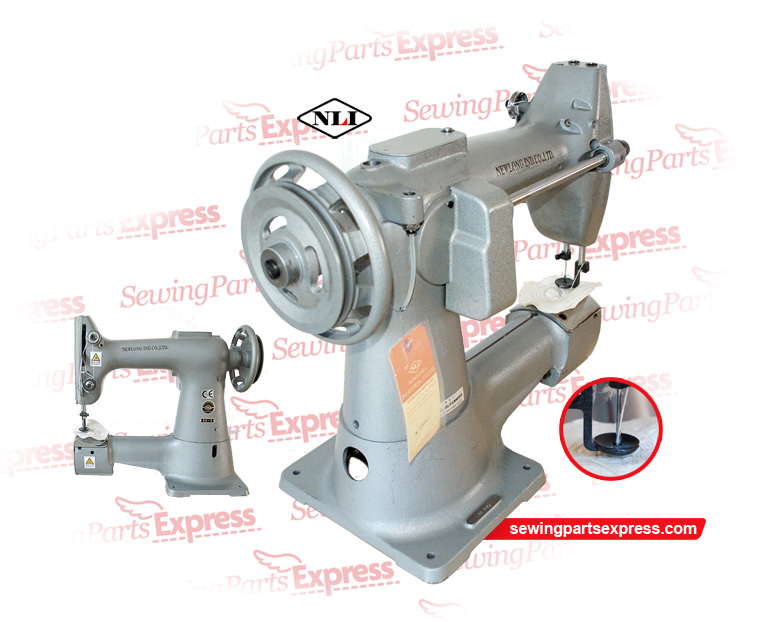 Technical Specifications / Caracteristicas Tecnicas
Model
DD-5

Max. Speed

※
1,500rpm

Seam

general sewing (301)

Stitch Width

Freedom sending

Bag Material

Jute・Container bag
Thickness
–
Cutter
–

Needle

CY×7 #28

Oiling

by hand ・ Oiler
Oil
Machine oil #10
weight
35.0 kg
Feature
Sewing head for repair of jute bag
Related Machines
TD-5、Table setting
※ depending on sewing material and operation.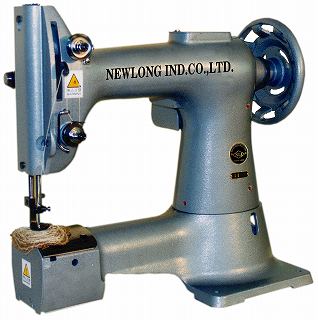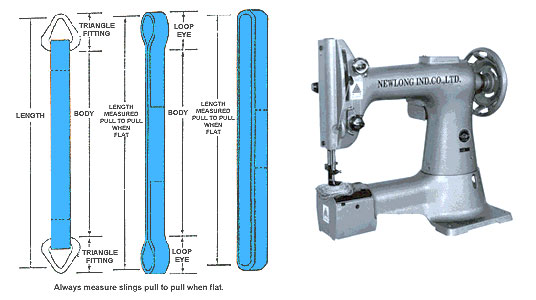 Click here for more Sewing Samples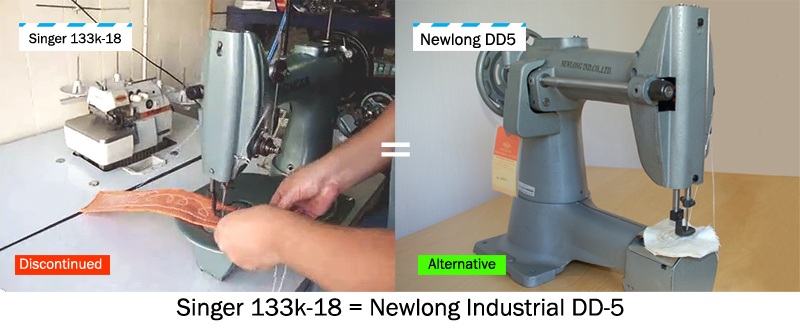 Newlong Industrial  Sewing Machine
Made in Japan
Equivalent Seiko SK-8, Singer 132K, 133K-18