Newlong Industrial (NLI) NP-3(II)
Portable Bag Closer Bag Stitcher Machine, Single Needle, Double Thread  Chain Stitch, Half- Automatic Thread Cutter. Easy to Operate. Recommended for bag closing applications demanding high strength and tight closures for materials such as Polypropylene, Multi-Wall Paper, Jute & Geotextile,  Geomembranes, Geonet, Geosynthetic fabrics (landfill caps and liners). Rugged Design works in the most hard outdoor conditions! Also ideal for closing bags containing feed, seed, chemicals, & agricultural products when a strong 2-thread closure is needed. It is also possible to connect artificial Lawn with the Newlong Industrial  NP-3(II). The possibilities with this hand held machine are versatile.
Newlong Industrial (NLI) NP-3(II)
Cerradora de Sacos Bolsas Portatil, Puntada de Cadeneta,  Una Aguja, Doble Hilo, Cortador de Hilo Semi-Automatico. Facil de usar. Recomendada para Cerrar Sacos Bolsas en los que se requiere costuras resistente para Materiales de Polipropileno, Multi-Papel, Yute y Geotextil, Geonet, textil Geosynthetica  (landfill caps & liners). El diseño robusto es recomendable para ser usada en el campo. Para cerrar sacos que contengan alimento de animales, semillas, quimicos, productos agricolas donde se requiera una puntada resistente de dos hilos. Tambien se puede usar para unir cesped artificial. La Cerradora Portatil Newlong Industrial  NP-3(II) es muy versatil.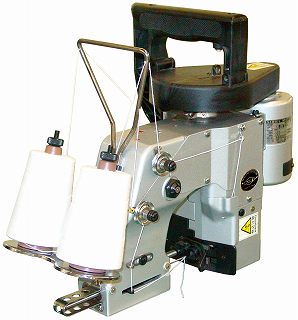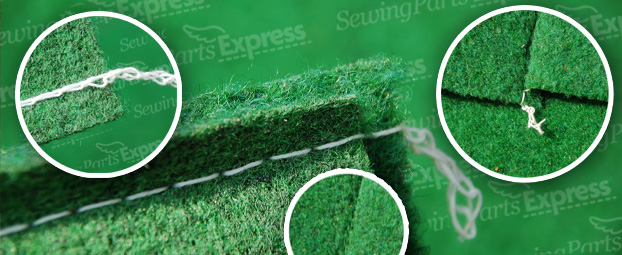 Technical Specifications / Caracteristicas Tecnicas
Model
NP-3Ⅱ

Max. Speed

※
1,500rpm

Seam

Double thread chain stitch

(Type 401)

Stitch Width

8mm

Bag Material

Paper・Jute・PP
Thickness
Jute bag 10mm
Cutter
Half automatic thread cutter

Needle

DN×1 #25

Oiling

by hand
Oil
Machine oil #10
weight
8.5 kg
Feature
–
Related Machines
crepe tape cutter (Special order)
※depending on sewing material and operation
Newlong Industrial  Sewing Machine
Made in Japan
* Optional: Spring Balance, Shoulder Belt and Thread Cover at extra cost